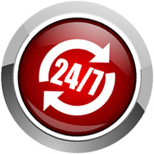 David Cornwall Plumbing
For the past 25 years David has been a fully qualified plumber in the South Yarra district, building a long list of happy clientele over this time.
So what is it that makes us so good to deal with?
Service:
From the time you contact us until the moment we walk out your door, you can be assured of the most professional service possible. We are punctual and efficient and will listen to your needs and offer practical advice.
Workmanship:
We take pride in the high quality of our work and only adhere to top class work practices. So when you require a plumber in the South Yarra area a call to us is one you won't regret.
Price:
We are efficient at what we do and that means less time on the job. Less time on the job is less disruption to you and more importantly equates to less on your bill. Win, win.
When considering which plumber to call in South Yarra, it's good to note that we specialise in roof gutters. We maintain existing gutters if viable and can also replace them if need be. Hot water is also what we do and we know the reliable systems and can talk you through the various options available in your price range. We also have the equipment (high pressure water jetter) to clear drain blockages fast and effectively.
Of course whatever your plumbing needs, we can help out. So choose the one with the experience and runs on the board and be confident of the best job at the most affordable price.
For the dependable plumber South Yarra can trust call David on 0411 269 444.
To send an email you can use the above form and we will get back to you shortly.