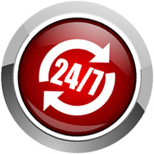 Dancourt Plumbing
Why? Because we have the necessary runs on the board. We have been honing our skills in the trade for the past 20 years and we have been running one of the most successful plumbing businesses in the area.
We are the plumber Bonnyrigg homes and businesses can rely on to deliver on price, service and quality no matter what the size or scale of the job. Water saving is what we are passionate about and we can help you choose the right appliance and fitting that will ensure you use as little water as possible. We can also help with recycled water and rainwater tanks.

Backflow prevention and drain clearing are also what we do well and we can bring in our high pressure Jetter truck that's fully equipped and ready to tackle any blockage we're faced with.
We have been the premier plumber for Bonnyrigg for all this time because we care about service and know what it takes to keep our customers happy. A great job for a fair price! You can trust that each job we take on will be done to the highest standard to ensure it is done properly so you won't need to call us back to fix what should have been done right in the beginning.

When you put your faith in us to be your plumber in Bonnyrigg and beyond you won't be disappointed because we care about the professional job we do and keeping our hard earned reputation intact!
Don't risk it with the others, when you want the plumber for Bonnyrigg with the runs on the board call us on 0412 614 010 or send us an email by submitting the form above and we'll be in touch shortly.