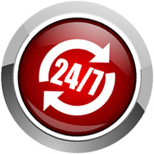 Dancourt Plumbing
The water and energy saving plumber for Greystanes homes and businesses with advice that could save you thousands of dollars in the long term.
With electricity prices on the rise and the need to keep our water usage as low as possible, it's a really good idea to find a plumber servicing Greystanes who takes these factors into consideration when embarking on your job.
If it's a new hot water system you need, or appliances for a new or renovated kitchen, laundry or bathroom, you want to speak with someone who knows about energy and water efficiency so that you will be happy with the choices you make well into the future. This is where we come into our own. Because of our 26 years of experience in the trade we are the plumber around Greystanes who knows what products would work well in your situation and which ones wouldn't. It's this advice that could cost you thousands of dollars over the coming years and is information we are more than happy to pass on because we care about customer service and relations and the environment.
Of course we do all plumbing work - be it residential, commercial or industrial and any maintenance job including backflow prevention, leak detection and drain cleaning. We even have a high pressure Jetter truck to handle those trickier pipe blockages.
Having us as your plumber in the Greystanes area ensures you can tap into our expertise at any time and know you'll be getting worthwhile and cost saving tips.
And we offer a clean up guarantee so you know that we won't leave you with the mess once we've packed up and gone!
Call us now on 0412 614 010 if it's a professional plumber servicing Greystanes you are after. Alternatively fill out the contact form and we'll be in touch asap.