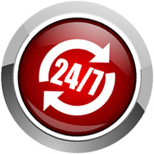 Dancourt Plumbing
Our highly trained tradesmen offer excellent value when you are seeking a plumber in the Mount Pritchard area who knows exactly what they are doing.
Why? Because they do it more efficiently than the rest so can keep prices competitive. This is why experience really matters when looking for the right plumber for you in Mount Pritchard.
When it's a commercial, residential or industrial job or just general maintenance plumbing, we have the best in the business and deliver on service, workmanship and price every time.
Our specialty is drain clearing. So when you find a blocked pipe we recommend not trying to fix it yourself as we have seen the damage done by the amateurs. It's critical to know what you are doing so you don't cause further damage that could be more expensive than the original problem. We can do it cleanly and expeditiously because we have the right tools for the task - including a water Jetter truck that's highly pressured to remove the most obstinate obstruction.

Water saving measures are also important to us and we can help with water recycling, leak detection and rain water tanks. We know it's a good idea to be thinking about conserving water because it's not only good for the environment but will also help keep those water bills down.
And we are the plumber working in Mount Pritchard who also understands hot water systems. We know the various brands and can talk their pros and cons through with you so you can make the most informed choice possible.
Contact the plumber Mount Pritchard can depend on for quality work and competitive prices by calling 0412 614 010 or by sending an email. Fill in and submit the form above and we'll touch base shortly.