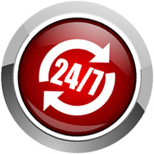 Dancourt Plumbing
And no matter what type of work - residential, commercial, industrial - our 26 years of industry experience is evident with every job we do:
• The right approach the first time
• Practical advice
• Excellent workmanship
• Friendly tradesmen
• Fair prices
When you need a plumber in Yagoona to help with drain blockages, we can help. We arrive prepared with all the tools needed to clear that problem pipe or drain. And we have a high pressure Jetter truck that allows us to tackle the more obstinate blockages as quickly as possible.
Water and energy saving measures are really important to us and we keep on top of the latest industry products that will help keep your water and electricity use down and so reduce your energy bills.
We are the plumber Yagoona businesses and residents can have faith in to deliver what we promise and what you would expect of any professional tradesman - on time service, efficiency with every job we do and workmanship that is second to none.
And we are the plumber for Yagoona who cares about keeping our excellent reputation intact which is why we won't disappoint you from the time you call us with your enquiry to the time the job is completed.
So no matter what plumbing job you need done, no matter how big or small, we will be able to give you the best advice so that you can feel totally confident that when the work is finished you will be happy with end result.
When it's the professional plumber in Yagoona you want,
call us on 0412 614 010.
To send an email enquiry fill out the form above and submit and we'll be in touch with you shortly.