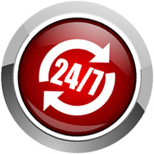 Dancourt Plumbing
Call us on 0412 614 010 - your fast, clean and reliable plumbers for all your emergency needs in the Prestons area.
We are the plumber who promises to beat any written quote!
The reason we can offer this is because of our no nonsense approach to every job we are called out to. This means we aren't wasting time which is why we can beat the others on price.
As our business name implies, we just get into it and get the job done fast so that your life can get back to normal as quickly as possible.
While this is great, you also want to feel assured that we know what we are doing when it comes to any job that needs a plumber.
We are the guys you can trust. We have a long list of happy customers and that list just keeps on growing.
We do it all when it comes to the trade so want you to think of us when you think about plumbers in Prestons.
Whether it's general maintenance you need us for or hot water repairs or replacement, we are the ones who know the products available and how they will suit your particular circumstance.
Blocked drains need not be a problem. We have an Electric Eel that allows us to easily get right into the drain and dislodge whatever is causing the problem in your pipe or sewer.
And we work right around the clock to ensure you have access to a plumber in Prestons no matter what the hour or day.
A quality plumber in Prestons should also be able to give you sound advice when it comes to any plumbing job. We know what works and what doesn't and won't lead you up the garden path. No point recommending solar hot water if you live in a leafy area and just don't get enough sun. We offer realistic solutions so that you are happy with the outcome every time.
If you would like to speak with us call David on 0412 614 010 or send though an email enquiry by filling in the form above.