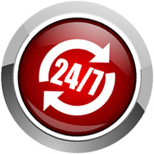 Dancourt Plumbing
We have over 20 years experience in all aspects of residential, commercial and industrial plumbing and are here to help.
We are the plumber for Macquarie Fields you can rely on - just like our regulars have been doing for two decades. Drain blockages are not a problem with our high pressure Jetter truck which is always fully equipped and ready to go.
We can also suggest excellent water and energy saving solutions you can choose when building your new home or renovating. There's a variety of products available that can not only save you money over the longer term but also look fantastic. So ask our advice before the fit out to ensure you're getting exactly the look and feel you want as well as the cost savings that are so important these days.
We want to be the plumber Macquarie Fields turns to automatically for any plumbing job. Backflow prevention, rain water tanks, recycled water, hot water systems in fact everything that needs a plumber for your Macquarie Fields home or business.

We also do free quotes and have a clean up guarantee because a clean tradesman is an organised and efficient one and we want you to understand how seriously we take our job and how important it is we leave a lasting positive impression.
And you can feel sure that our prices are competitive - that's because we run our business honestly and professionally and pass on any savings we can make, to you.

So when you need plumbing work done at home or work, make sure you choose the business with the runs on the board and one who has a growing list of satisfied customers.
For the dependable plumber servicing Macquarie Fields call us on 0412 614 010 or send an email by submitting the form on this page - we'll reply shortly.