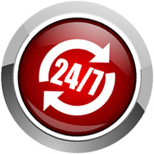 Dancourt Plumbing
We are a fully equipped and expertly staffed team of the best plumbers and Master plumbers in the Cecil Hills district. This gives us the versatility and availability that ensures the job is done by the best in the business in the most timely and cost-effective manner.
We have the tools and equipment to tackle all the toughest of jobs that need a plumber in Cecil Hills and the locality. You name it, we can do it – and all at the most competitive prices in the business. We are equipped and willing to attend to the smallest of plumbing tasks, right through to full scale industrial jobs, residential, commercial or strata.
From all the obvious duties: fixing leaks, unblocking drains, repairing burst pipes, toilets and taps, right through to the bigger jobs including jet blasting, realigning pipework, installations, maintenance, fittings, solar hot water – we are equipped for the task. With the diversity and the unique requirements of the industry in mind, our tradesmen have been hand-picked to ensure that when you need a plumber in Cecil Hills and the surrounding area, you will get the best.
We are the plumber servicing Cecil Hills with the reputationfor quality work. Priding ourselves on setting the standard in the industry, we have years of service that is blue ribbon standard at unbeatable prices. We can achieve this because having the most experienced team with the best tools means we don't waste your time – and time is money for you and for us.
So no matter what the task or time of day, call the plumber for Cecil Hills that has the track record that is the envy of the industry.
Call us today on 0412 614 010 and see how we can help you.