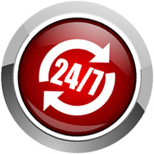 Dancourt Plumbing
And when the customer comes first, satisfaction follows because it means only the best will suffice - the best workmanship for the best price.
We have been working as a fully licensed plumbers in the Smithfield district for 26 years.
Over these years there is nothing in the industry we can't do - from repairing hot water systems, to leak repairs to backflow prevention and drain clearing - in fact anything that you need a professional plumber in Smithfield for, be it industrial, commercial or domestic, we do it all.
We also offer a clean up guarantee because we don't want to leave you with the mess we created!
And we are the plumber servicing Smithfield and surrounding area who does free quotes because we know how tight the family budget can be these days and we want you to be able to afford to get a proper tradesman in so the work is done correctly and to the industry standard.
We also have plenty of experience with new homes and renovations and can help you choose the fittings and appliances that will save you the most water, electricity and of course money. We know what looks great and performs well and we bring this knowledge to you so you can be sure you'll be totally satisfied with the end result! Our experience puts us ahead of the rest because we know what works and what doesn't when it comes to anything plumbing.
So give us a call on 0412 614 010 and feel confident you'll be getting the plumber for Smithfield who values service and professionalism.
Or you can contact us be completing the above form. We'll reply shortly.