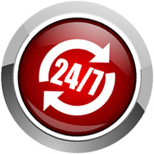 Dancourt Plumbing
When you want a plumber for your Hinchinbrook home or workplace who does it all in the industry and has the experience to back it up, then you've come to the right place.
Dancourt owner David McCrohon has been building on his solid reputation as the trustworthy plumber servicing Hinchinbrook and surrounding area for the past two decades. And along with his 26 years experience as a fully licensed plumber in the Hinchinbrook district, David and his team of professionals have exactly what's needed to deliver excellent service to every client regardless of the type or size of the job. From residential, to commercial to industrial no job is too difficult or too small for us.
We specialise in drain clearing so when you find you have a pipe blockage we can bring our fully equipped high pressure Jetter truck to the site and flush away the problem with as little hassle to you as possible.

New homes and renovations are also our thing. We are the plumber for Hinchinbrook who knows the latest water saving fittings and appliances that will save you money down the track by keeping your energy use and water consumption down.
When it comes to hot water we are able to repair or replace your system fast so you aren't inconvenienced for longer than necessary. Our experience comes into play when doing this work because we know the right way to approach a repair or new installation and won't muck you around.
And we offer free quotes so you know exactly what you'll be up for before we begin the work.
Phone the plumber for Hinchinbrook and surrounding suburbs who does the lot and does it well.
Call us on 0412 614 010 or send us an email by putting your details in the form above. We will get back to you as soon as we can.