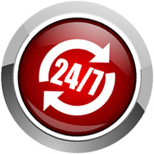 Affordable Plumbing Solutions
For the number one plumber servicing Hunters Hill and all the regional suburbs, call us today.
All plumbing jobs big and small including pipe laying, inspections, maintenance, taps, faucets, drains, showers, bathrooms, kitchens, toilets, the list goes on. Don't hesitate to ask us about what we can do for you. No matter how big or how small the job is, if you need a plumber in Hunters Hill, we are the right business to call.
The main advantage to offer is that we have decades of industry experience. This gives us the freedom to cater solutions to everyone's unique needs, ensuring that you have the best job done for your particular situation. This flexibility and experience guarantees you have called the best plumber in the Hunters Hill district. Additionally, when you make the call, you will be speaking directly to the tradesman who will be doing the work you are looking for – so there is no messing about. We are in control of our reputation.
Don't stuff about trying to figure out what to do, call the plumber for Hunters Hill that can handle all the jobs. It doesn't matter if it's a leaky tap in your home, all the way up to large scale plumbing installations in new homes, businesses or industries. If it is a clean, professional and timely job you are after, there is only one call to make!
We've all had a bad experience dealing with the tradesman that is all too keen to get in and out, do the minimum needed and take your money. That is why it is just so important to call the plumber in Hunters Hill who works for himself, and is proud of his reputation.
Call us on 0417 142 430 today or send us an email by filling out the form in the blue panel.