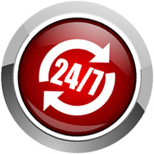 Affordable Plumbing Solutions
The plumber for Vaucluse and surrounding area to trust and rely on around the clock!
When the time comes to call a plumber for your Vaucluse home or business who can you turn to?
You need to know the business you call takes quality and excellence as seriously as you.
We are the plumber looking after Vaucluse and beyond who won't disappoint on these factors.
For any plumbing task - from residential to commercial to industrial - we are the plumber Vaucluse can trust.
If you have any drain blockage we have the expertise to find the right solution and then get the work completed efficiently. We also deal with any hot water problem you may have and can help with leak detection.
Maybe you are thinking of a renovation? We can help you decide on the best design and fittings so that not only will you get a great looking bathroom or kitchen, it will also be as functional as possible. And it will increase your property value.
We also understand that when you call a plumber who services Vaucluse you need to know that they know the area well along with all the Council regulations and requirements.
We also pride ourselves on our top customer service and fair prices so you can be sure you'll be getting value for money.
Time is important to us as well and we always endeavour to keep appointment dates and if not will let you know so you won't be kept hanging about for no reason.
Call the plumber Vaucluse residents and businesses can recommend. Call 0417 220 326 or complete and submit the contact form above and we'll get back to you as soon as we can.