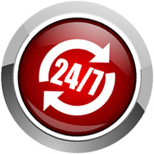 Affordable Plumbing Solutions
For a reliable plumber in the Rose Bay district, you can trust us 100%.
That's because we care about providing a quality service no matter what the size of the plumbing job.
We specialise in clearing drain blockages and have all the latest equipment to ensure we can do the work efficiently and effectively! The last thing you'll want is for the problem to happen again and we ensure this won't be an issue because we do it right the first time.
When you call a plumber to your Rose Bay home or business it's also comforting to know that we really care about customer service. It's not just lip service, we prove this with our dedication to doing every job to the highest standard, arriving on time and charging fair and honest prices.
And with owner Daniel having many years experience in the trade, there is nothing we can't do - from fixing shower and toilet leaks to hot water repairs and installations to commercial work - we do it all.
The quality plumber servicing Rose Bay should also care about prices. Because we offer sensible plumbing solutions and because we have the experience we can keep prices competitive. We don't want you to pay more than you have to which is why we are so efficient at what we do.
Our 24 hour emergency service is also a good reason to choose us to be your plumber in Rose Bay. Some jobs can't wait until Monday morning and we can be there when you need us to clear that smelly drain or fix the hot water system.
We can also help transform your old bathroom or kitchen into an amazing new room. Using the latest fittings and products we will help make the bathroom and kitchen look fantastic, function a whole lot better and be far more water efficient - saving you money.
When you need a professional plumber in Rose Bay fast, phone 0417 142 430 or send an email enquiry by submitting the form above.