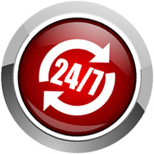 Affordable Plumbing Solutions
If you are looking for a plumber in Waitara to fix your blocked drain or leaking toilet it's critical you make the right choice the first time to save you unnecessary time, hassle and money.
That's why Affordable Plumbing Solutions is the plumber in Waitara to call.
Owner Daniel Jones is friendly and easy to deal with.
He'll turn up on time and listen to your needs and requirements before coming up with the best solution for your situation.
Daniel knows the wrong approach to any plumbing job can end up being expensive and time consuming.
Which is why you can trust him every time.
Whether you need your blocked drain cleared or want a free quote for a bathroom, kitchen or laundry renovation, Affordable Plumbing Solutions is the plumber in Waitara and Sydney's north you can trust to get the job done right every time.
Daniel wants you to think of Affordable Plumbing Solutions when it comes to needing a plumber in and around Waitara.
Our plumbing services include:
• clearing blocked drains
• new kitchen, bathroom and laundry renovations
• hot water repairs and replacements
• leaking toilet repairs
At Affordable Plumbing Solutions we use the latest equipment and technology to ensure you get the most professional plumbing job possible.
This will save you time and unnecessary expense in the long run.
So why should you choose Affordable Plumbing Solutions when looking for a plumber in Waitara and the surrounding area?
Because we:
• Offer the best solutions at competitive prices
• Are friendly and easy to deal with
• Take pride in every plumbing job we do
• Always ensure you are satisfied with the job before we leave
So if you need to talk to a trustworthy and reliable plumber in Waitara don't hesitate to call Daniel on 0417 142 430 or send an email by filling out the form in the blue panel above.