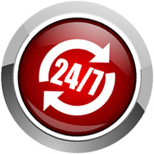 Affordable Plumbing Solutions
Affordable Plumbing Solutions is just that – affordable. But make sure price isn't the only quality you consider.
A cheap job can be done in a hurry with insufficient equipment, messy finish and rushed approach.
There is another way to keep the costs down, and that is to have the best tools for the job, a focussed and professional attitude, and a depth of local knowledge as a plumber in and around Asquith.
Owner Daniel Jones knows plumbing, brings the right tools and knows Asquith, keeping the costs down for you whilst being the plumber providing the highest standard of work available to Asquith residents and businesses.
Blocked drains are a cinch. We come to your door with CCTV equipment and a pipe locator to search out the blockage, and remove the problem quickly and cleanly with a 'High Pressure Water Jetter'. These tools of the trade set us apart as the go to plumber in Asquith.
Residential jobs including pre-purchase inspections, pipe and general maintenance, pipe laying, repairs, hot water systems, leak detection or backflow issues – we have the gear and the know-how. You name the job that needs a plumber, we are the ones to call in Asquith.
So if you want the most professional plumbing solution at the most affordable price, call the local plumber with the right tools to do the best job.
We understand plumbing and we understand Asquith.
Make the right choice when it comes to choosing your plumber, don't settle for anything but the best!
Call us today on 0417 142 430 for a quote.