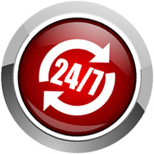 Affordable Plumbing Solutions
With years of experience as a plumber, owner and operator Daniel Jones is ready to do your plumbing work in the Pennant Hills area.
It doesn't matter what type of plumbing job you need taken care of, we have the experience for large scale plumbing jobs as well as all domestic call outs. We bring the tools and the knowledge to tackle whatever you need.
Are you thinking of buying in the Pennant Hills area? Make sure you contact the local Pennant Hills plumber to do your pre-purchase inspections. We know what to look for and will give you the grit on what you've got.
Already living in the area? We will take care of your general plumbing requirements, ensuring you have the peace of mind that comes with a professional job from a reliable tradesman.
Daniel brings with him a 'pipe locator' and 'CCTV camera' for drain clearing and a 'High Pressure Water Jetter' to get rid of the blockage in no time. Having the best equipment means we won't waste your time and money getting the job done.
Daniel is the plumber in Pennant Hills that is experienced, professional and respectful of your home or business.
Call us today for all your needs:
· New homes or renovations
· Hot water, recycled water, waste water, rain water
· Backflow prevention, blockages, leak detection
· Water economy, pipe laying
· Inspections, general maintenance
· Domestic or large scale
Make sure you contact the right plumber in Pennant Hills. The inexperienced guy with the wrong tools will take far too long and cost you in the long run with ongoing fixes.
Give us a call today on 0417 142 430.